A Most Violent Year
14A, Drama, 125 min
A Most Violent Year Trailer
Set in 1981, which was statistically New York City's most violent year. Immigrant Abel Morales (Oscar Isaac) and his wife Anna (Jessica Chastain) try to expand their business and make their American Dream come true but find it difficult as they're surrounded by rampant violence, decay, and corruption.
The Second Best Exotic Marigold Hotel
PG, Comedy,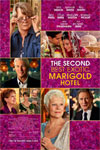 The Second Best Exotic Marigold Hotel Trailer
Now that his first venture, The Best Exotic Marigold Hotel for the Elderly and Beautiful, has only a single remaining vacancy—posing a predicament for fresh arrivals)—Sonny (Dev Patel) has his eye on a promising property for expansion.
The Theory of Everything
PG, Drama, 123 min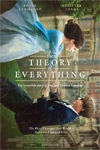 The Theory of Everything Trailer
As a young man at school, it was already clear that Stephen Hawking had an exceptional mind. Having won a scholarship to the University of Oxford, his future looked extremely bright. Going on to Cambridge, he meets and falls in love with Jane Wilde, and the two become engaged.
Stephen begins to have health problems and discovers he has a debilitating motor neuron disease known as ALS. Given two years to live, he's understandably devastated. As Stephen's health problems become apparent to all, Jane insists they get married anyway. She helps him in every way possible, becoming his fulltime caregiver.
Stephen, who authors the bestselling book A Brief History of Time, becomes a renowned astrophysicist. Overwhelmed by her role of mother to two small children as well as being Stephen's only caregiver, when her husband falls ill and the doctor recommends that he be taken off life support, Jane doesn't hesitate when making her decision.
Based on Jane Hawking's memoir, Travelling to Infinity: My Life with Stephen.